Barry Hearn refuses to rule out World Championship moving abroad in order to have spectators
Usually the World Darts Championship is held annually at Alexandra Palace, but there is a chance of that changing come December, according to PDC Chairman Barry Hearn.
Hearn, 72, revealed the small possibility of the sport's showpiece staging moving abroad for the first time in its history in order to allow spectators to attend.
Since its 1994 inception, only two venues have hosted the World Championship – the Circus Tavern in Essex and its current home of Alexandra Palace in North London.
The World Matchplay was recently held behind closed doors, with the resumption of the Premier League also commencing without its usual substantial crowd on Tuesday.
Spectators are expected to return to arenas at the World Series of Darts Finals next month in Salzburg, Austria, as well as the German Darts Championship during the following weekend.
Speaking to Online Darts at the Target Sports Stars Fishing Championship, Hearn refused to rule out the potential of the World Championship moving to continental Europe if it means a crowd will be in attendance.
"It's possible, it's complicated, but it's possible," he said. "I think at the moment, all options are open and we are going for gold as we always do.
"We are going for a full house at Alexandra Palace as normal, but we are going to be led by the data.
"As they say, we are going to be led by the science – that's what the government keeps telling us. I don't know what that means by the way!
"We are keeping our fingers crossed."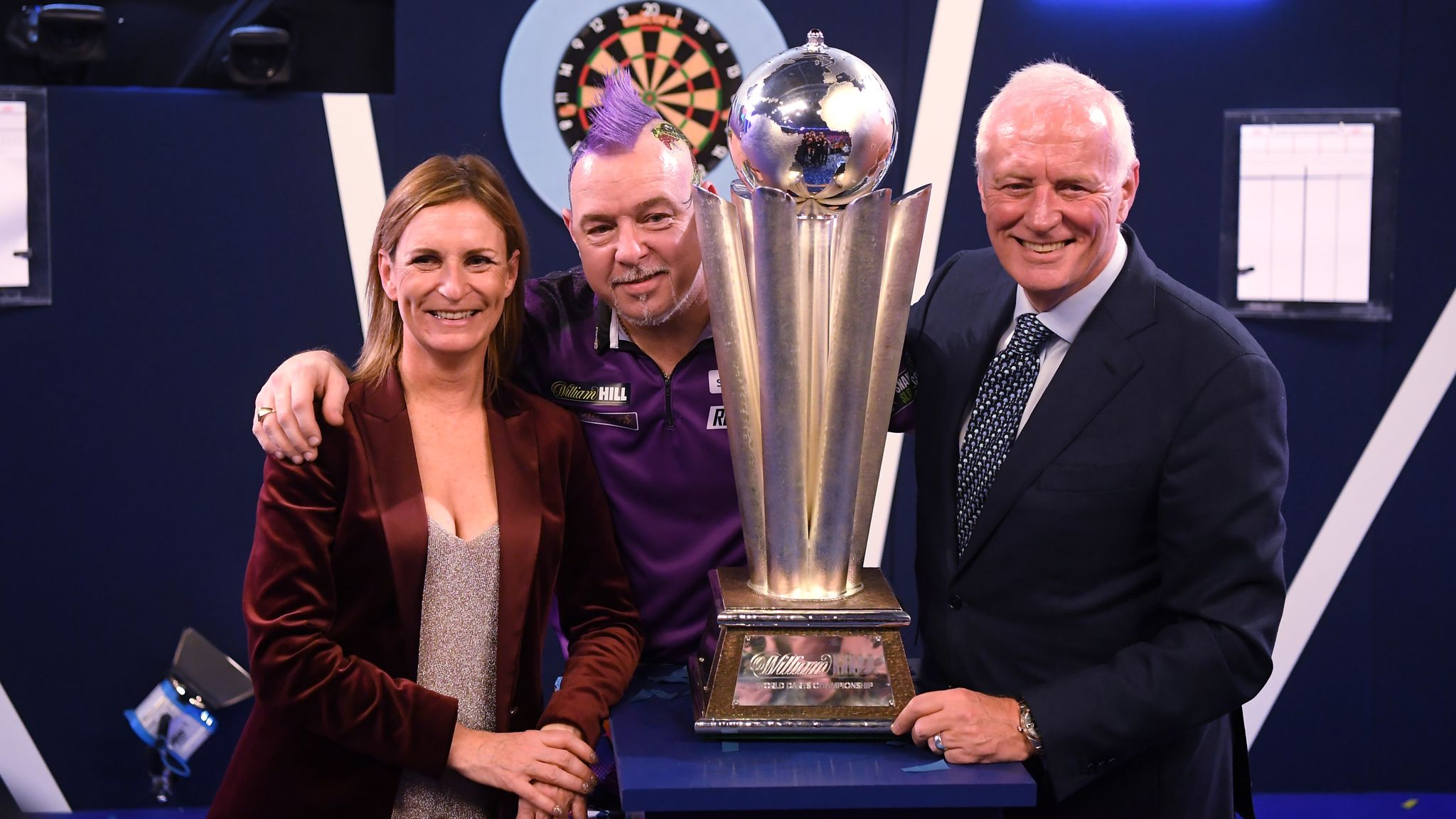 Barry Hearn pictured with reigning world champion Peter Wright following January's World Championship final (Photography: Lawrence Lustig/PDC)
He added: "My personal feeling regarding this Covid-19 is until we get a vaccine, I think we are going to have to live with it, and life has got to go back to normal.
"The economic effect across the whole country will otherwise be something our children and our children's children will be paying for.
"So as much as it's a marginal risk, I think we have to go back to normal somehow or the other."
Hearn also provided an update on the Premier League Play-Offs – which remain planned to take place with a crowd at London's O2 Arena in October.
The veteran promoter believes it may be too soon for spectators to return, but the PDC will do everything in their power to invite fans to the extravaganza's climax.
"It might be slightly early, but we are going to give it our best shot as always," he added.
"I think we need an experiment anyway because otherwise, how do we know it works? Even a very limited crowd will at least start us on that ladder to recovery."
---
(Featured Image: Lawrence Lustig/PDC)
About The Author
You might be interested in