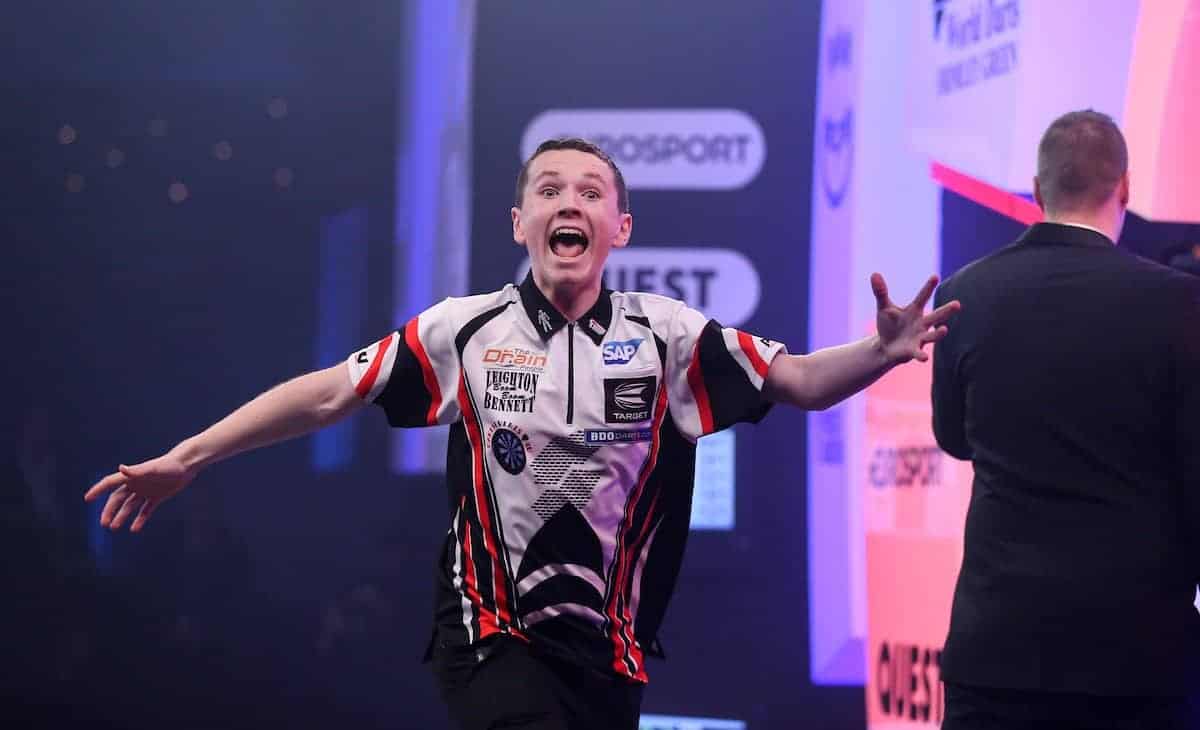 Brilliant from Bennett as Kovacs stuns Greaves in Ankara
Leighton Bennett and Tamara Kovacs were the big winners at the 2019 WDF Europe Youth Cup in Ankara, Turkey.
The annual competition involves singles, pairs and team events and this year's edition saw 13 boys teams and 10 girls teams competing.
England's Bennett continued his excellent 2019 with victory in the Boys Singles. Bennett beat both David Zaruba of the Czech Republic and Scottish thrower Connor Mitchell in the group stage before defeating Robin Radloff (Germany), Danny Jansen (Netherlands) and Connor Hopkins (Wales) in the early knockout phases.
Bennett beat Luke van der Kwast in the semis 2-0 before seeing off the 2018 JDC World Champion Jurjen van der Velde 3-1 in the final with a 77.46 average to take home the trophy.
Van der Velde and van der Kwast did taste victory in the Boys pairs competition however, securing the title with a 4-3 win against the Czech tandem of Sedivy and Houdek.
The Irish quartet of Keane Barry, Killian Heffernan, Dylan Slevin and Damien Moore had been tipped to do well pre-tournament but had seen little reward for their endeavours in the singles and pairs events, with Barry and Slevin recording their best results with quarter-final runs in the singles. They redeemed themselves on the Saturday though as they secured a dramatic 9-8 victory in the Boys team final against the Netherlands.
Many had expected Beau Greaves to continue her recent rich vein of form in the Girls singles, but she was stunningly beaten 3-0 in the semi-finals by eventual winner Tamara Kovacs.
Greaves had won all four group games for the loss of just one leg and continued that run with a 3-1 win over Scotland's Sophie McKinlay in the quarter-finals, but she had no answers for the Hungarian.
Kovacs had only finished second in her group after losing the Dutch thrower Lerena Rietbergen, who she actually beat 4-3 in the final after her win over Greaves.
England secured their second title of the event in the Girls Pairs, where Greaves and Shannon Reeves edged out the Scottish pair of McKinlay and Chloe O'Brien 4-3.
With all of those results factored in, the Netherlands and England were crowned overall champions for the boys and girls respectively.
About The Author
You might be interested in