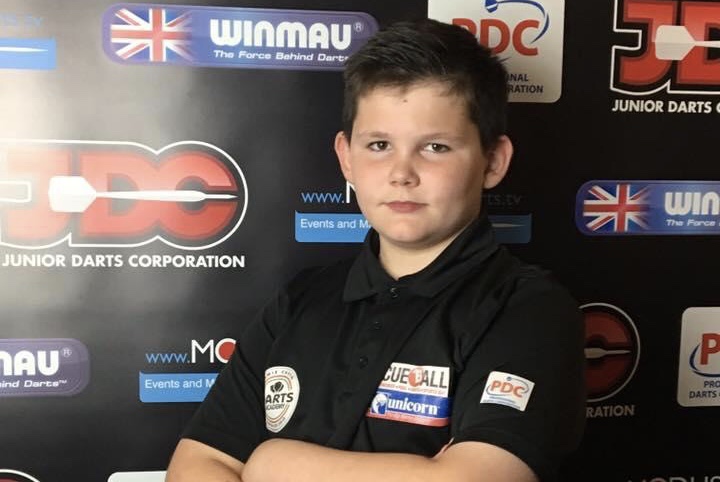 Derbyshire's Coates topples in-form Care to triumph in Sheffield
Derbyshire's Henry Coates, a student of the Jamie Caven Darts Academy, lifted his maiden JDC title as he triumphed at JDC Super 16 Event One at Riley's in Sheffield.
12-year-old Coates, who made his debut for Derbyshire county at the age of just 10, got revenge on Nathan Care after the Blackburn youngster got the better of him at the seventh JDC Junior Tour event in April.
Unicorn-sponsored Coates produced his best performance of the day in the final, and it was needed against a rampant Care – who had defeated JDC Junior Tour table-topper, Leighton Bennett, in the quarter-finals, averaging 89.3 in a scintillating showing.
Coates saw off Archie Anson, Eleanor Cairns, Harry Martin and Alfie Jacques in the run-up to the final. Elsewhere, a giant-killer formed in Alfie Jacques as he saw off both Harry Gregory and 'The Nuke' Luke Littler in successive rounds, before losing out to eventual champion, Coates, in the last four.
For Coates, he now moves onto the second Super 16 event in Worcester on July 13, and he is the first youngster to qualify for the Super 16 finals in Wolverhampton in December.
About The Author
You might be interested in