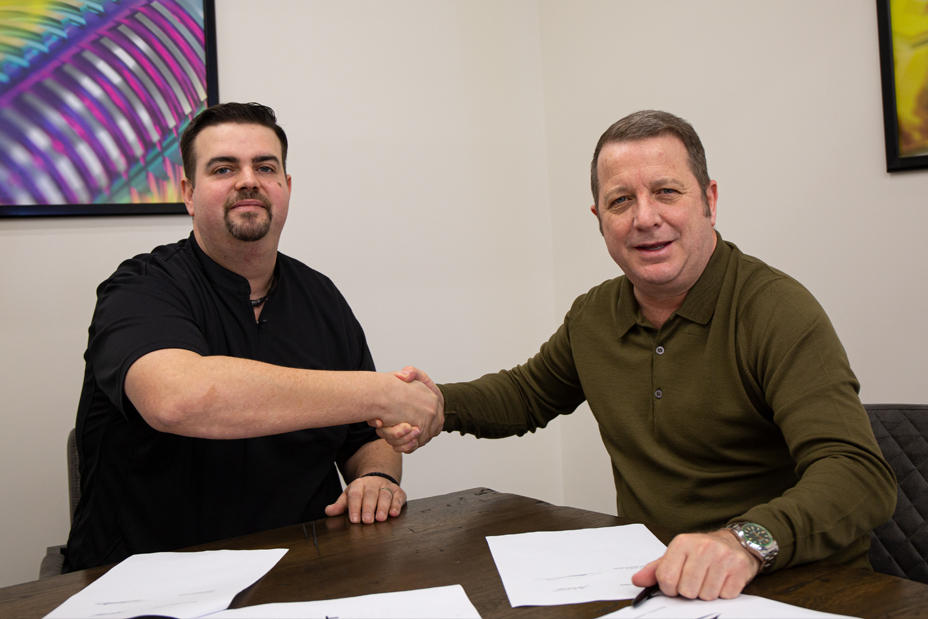 Equipment Spotlight: Clemens joins Target Darts as Petersen ends nine-year spell with Unicorn Darts
Gabriel Clemens has become the latest talented thrower to join the ranks at Target Darts, while Devon Petersen announced a deal with Trinidad, bringing to an end his nine-year spell with Unicorn Darts.
Clemens came through European Qualifying School two years ago and has since risen through the echelons of professional darts, becoming Germany's number two and continues to pursue his race for top spot, currently held by the renowned Max Hopp.
The 'German Giant' unites with the likes of former world champion Rob Cross, reigning UK Open champion Nathan Aspinall and the legendary Phil Taylor and Raymond van Barneveld in being backed by Garry Plummer and his staff at Target Darts.
Clemens took to social media to thank Evolution Darts for their support, which roughly translates: "On Thursday there was a very nice surprise from my long-time sponsor, and very good friends.
"It's now the end of our collaboration, and they've made me a limited edition set of my darts in gold. Thank you, this is very special. Now a new chapter is opening for me and you will soon find out where the journey is heading."
He then added following the announcement: "The cat is out of the bag! I am now happy to officially say that I have a new supplier in Target Darts. I am happy that I can wear their logo for the next few years."
A run to the final of last year's German Darts Masters remains Clemens' most memorable moment since establishing himself as a professional player, with the former Saarlouis mechanic still awaiting his illusive maiden title.
Meanwhile, South African number one Devon Petersen has brought to an end his nine-year spell at Unicorn Darts in order to line up alongside a number of fellow professionals at Trinidad.
PDC tour card holders Adrian Gray and Jose de Sousa have already been assigned to the Japanese company's team, as have Australia's James Bailey, China's Momo Zhou and Japan's Yuki Yamada.
Petersen has recently recouped his form, reaching his maiden PDC semi-final and averaging over 101 for the tournament on his way to a monumental run in Wigan.
'The African Warrior' and his former manufacturer exchanged good wishes via social media, with Unicorn Darts posting: "It's the end of an era today, as we officially say a goodbye to Devon Petersen. We would like to thank Devon for all his efforts whilst representing our brand and we wish him all the very best for his future darts career and beyond."
Petersen responded with: "What an absolute pleasure it has been working with the team at Unicorn Darts for the last nine years. May your company continue to grow from strength to strength. I appreciate the entire team and love you all."
It's expected that both Clemens and Petersen will be rewarded with new arrows from their respective new companies – which will supposedly go on sale in the coming months.
Elsewhere, Krzysztof Ratajski's new equipment, produced by his manufacturer Bull's Darts, are expected to go on general sale in the coming days following an announcement last month.
Since opting for some changes to his set up, Poland's Ratajski has lifted his seventh PDC title and reached the quarter-finals of the inaugural Belgian Darts Championship.
(Photography: Target Darts)
About The Author
You might be interested in