Sherrock and Adams involved as Modus launch Icons of Darts Live League Phase Two
Following the conclusion of Phase One on Saturday, Modus Darts have launched the second phase of their Icons of Darts Live League with a change in format.
Nine-dart hero Arron Monk triumphed in last week's Icons of Darts as he topped the overall standings, while David Evans scooped the A Night At The Darts title by a considerable distance.
Fallon Sherrock and Phil Taylor both starred in the first phase of the initiative, with the 16-time world champion making two guest appearances and the global sensation winning Group Five last week.
Sherrock will return for Phase Two – which consists of two separate pools of players with a new champion being crowned each day, differing from the previous weekly winner element.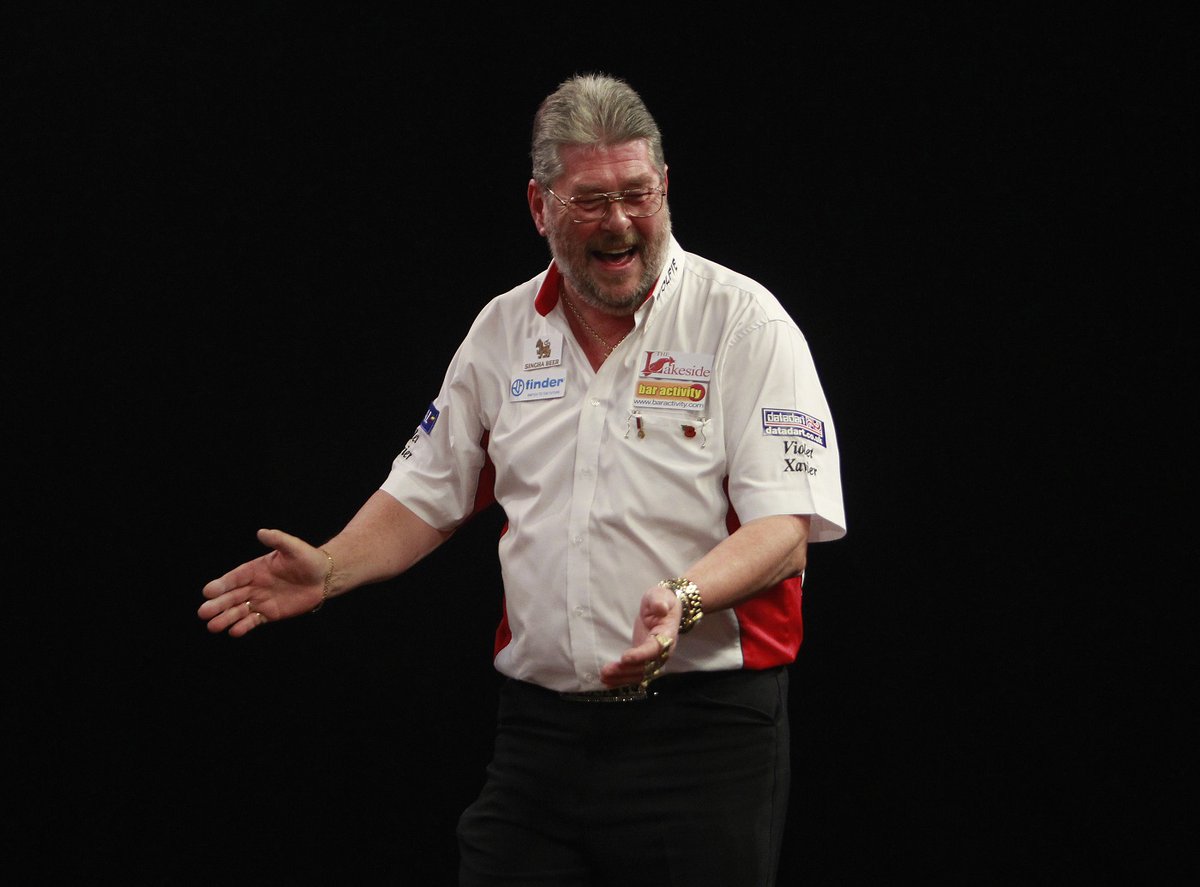 Sherrock will line-up alongside three-time world champion Martin Adams – who she defeated four times last week – in the first pool, joining Paul Nicholson, Jose Justicia, David Evans, Ritchie Edhouse and Jarred Cole.
19-year-old Wessel Nijman headlines the second pool of players, facing former BDO world champions Scott Mitchell and Mark Webster throughout the week, as well as Mike Warburton, Andy Jenkins and nine-dart hero Arron Monk.
Pool One will be contested on Monday, Wednesday and Friday, while Pool Two will take place on Tuesday, Thursday and Saturday during the same six-day schedule.
Elsewhere, amendments of the previous format also see the evening sessions scrapped and replaced by an elongated afternoon bout, with 21 matches being played from 10.30am each day throughout the week.
Phase Two of Modus' Icons of Darts Live League commences on Monday morning from 10.30am, with Edhouse and Spain's Justicia getting proceedings underway.
MODUS ICONS OF DARTS LIVE LEAGUE
---
Pool One – Day One 
Monday May 4
Jose Justicia v Ritchie Edhouse
David Evans v Jarred Cole
Jarred Cole v Jose Justicia
Ritchie Edhouse v David Evans
David Evans v Jose Justicia
Jarred Cole v Ritchie Edhouse
Jose Justicia v Fallon Sherrock
Ritchie Edhouse v Paul Nicholson
Martin Adams v David Evans
Fallon Sherrock v Jarred Cole
Paul Nicholson v Jose Justicia
Ritchie Edhouse v Martin Adams
David Evans v Fallon Sherrock
Jarred Cole v Paul Nicholson
Jose Justicia v Martin Adams
Fallon Sherrock v Ritchie Edhouse
Paul Nicholson v David Evans
Martin Adams v Jarred Cole
Fallon Sherrock v Paul Nicholson
Martin Adams v Fallon Sherrock
Paul Nicholson v Martin Adams
Best of seven legs
Pool Two – Day One 
Tuesday May 5

Arron Monk v Wessel Nijman
Jason Askew v Andy Jenkins
Andy Jenkins v Arron Monk
Wessel Nijman v Jason Askew
Jason Askew v Arron Monk
Andy Jenkins v Wessel Nijman
Arron Monk v Mark Webster
Weasel Nijman v Scott Mitchell
Mike Warburton v Jason Askew
Mark Webster v Andy Jenkins
Scott Mitchell v Arron Monk
Wessel Nijman v Mike Warburton
Jason Askew v Mark Webster
Andy Jenkins v Scott Mitchell
Arron Monk v Mike Warburton
Mark Webster v Wessel Nijman
Scott Mitchell v Jason Askew
Mike Warburton v Andy Jenkins
Mark Webster v Scott Mitchell
Mike Warburton v Mark Webster
Scott Mitchell v Mike Warburton
Best of seven legs
The MODUS ICONS OF DARTS LIVE LEAGUE PHASE 2!!

We are pleased to announce the starting tomorrow, we are bringing you another 4 weeks of streaming action.

A new start time of 10.30am with the last match starting at 5.30pm. pic.twitter.com/cec63qoRSu

— MODUSDarts.tv (@ModusDarts180) May 3, 2020
---
(Photography: Lawrence Lustig/PDC)
About The Author
You might be interested in