Van Duijvenbode crowned inaugural unofficial online world champion after denying Waites
Dirk van Duijvenbode came through a total of 1,531 entrants to crown himself the inaugural unofficial online world champion from his home in the Netherlands.
Van Duijvenbode was in fantastic form prior to the professional season being brought to the ground at the hands of the coronavirus pandemic, and has since entered a number of popular remotely contested online tournaments from his practice room in 's-Gravenzande.
Hosted by the Championship of Various International Darters (C.O.V.I.D.) crew, the inaugural Online World Championship saw a staggering 1,531 players from 62 differing countries compete from their homes.
Van Duijvenbode was forced to find the winning double in eleven matches if he was to reign victorious, and took full advantage of a favourable draw despite surviving match darts in the fifth round.
In round 5 Richard Veenstra misses 5 matchdarts to knock Van Duijvenbode out. And then this happens. https://t.co/tEOcovCBfv pic.twitter.com/gxCRd5ryFm

— Jetze Jan Idsardi (@jetze_jan) May 24, 2020
The Dutchman opened his bid with three successive 10-1 wins over Austria's Thomas Langer, Norway's Henrik Halsvik and Croatia's Kristijan Pavela, before thrashing 18-year-old PDC Development Tour regular Keanu van Velzen.
He then locked horns with his fellow countryman Richard Veenstra, with the former Dutch Open champion squandering five match darts to defeat the eventual winner.
Similar to Peter Wright's mind-blowing 161 checkout in the second round against Noel Malicdem at Alexandra Palace in December, van Duijvenbode pulled off a mesmerising 152 checkout in the deciding leg to prevail.
Subsequently, 'The Titan' overcame Croatia's Zvonko Antunovic, before completing emphatically comfortable victories over Scotland's Adam Fairns and Austria's Patrick Tringler – both of who attended PDC Qualifying School in January without success.
After then defeating Devon's Andy Aspinall in the quarter-finals, van Duijvenbode denied Australia's Gordon Mathers to reach the final and face two-time world champion Waites.
Unfortunately, a mouth-watering final was unable to be live-streamed due to rights being held by the PDC, and both holding professional tour cards.
Nevertheless, Van Duijvenbode, who reached the semi-finals of the Belgian Darts Championship in March, raced out of the gates, pinning two maximums in the opening leg en route to constructing a 5-1 advantage.
After converting a terrific 130 checkout to move four legs ahead of the esteemed Halifax-based thrower, Waites began his comeback march, reducing the deficit to only two legs after the Dutchman wired the bullseye for a 126 checkout.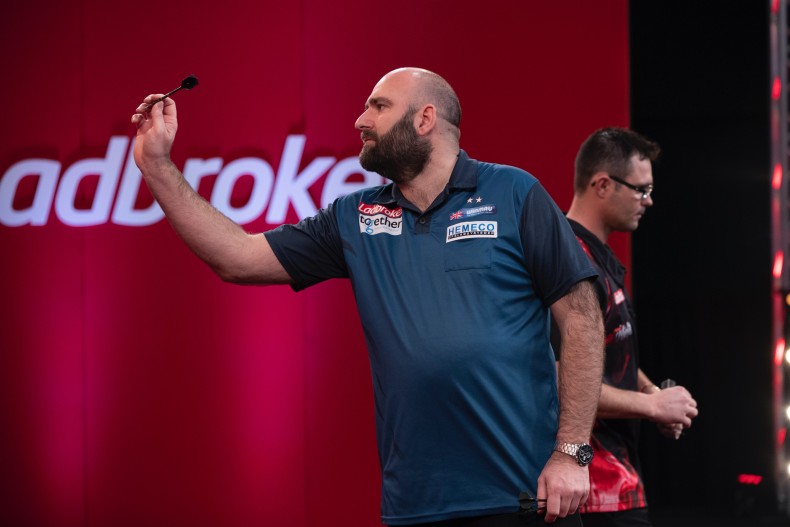 The former Grand Slam of Darts champion then stole the throw to move within a solitary leg of van Duijvenbode, though, the 27-year-old broke back with two maximums in the midst of an 11-darter to lead 11-9.
Van Duijvenbode then reeled off four of the next seven legs to reign victorious, pinning his fifteenth maximum and highest checkout of 144 in the title-winning leg.
Following his success, van Duijvenbode said via Facebook: "Before it started, I knew I had the game but I never thought I would actually win this tournament, I am very happy that I won this tournament with over 1,500 participants."
"I want to thank Ivan Mocic Mosa and his crew for creating these tournaments – which gives us the opportunity to still play competitive games while the only thing we can do is stay at home.
"I also want to thank my opponents for just having a nice chat and game in these uncertain times. Let's hope we will all meet in real life and have a great tournament as well."
C.O.V.I.D. founder Ivan Mocic Mosa said: "Congratulations to Dirk from the bottom of my heart on behalf of the entire team for this title, and thank you for joining us and magnifying our tournament with your performance.
"We wish both [Dirk and Scott] a lot of good games and great titles in your future careers, and once again thank you from the bottom of my heart to you and all the others who participated in this memorable and magnificent tournament.
"We promise to see you again next year and to maintain this tradition every year, I hope without this Covid-19 virus that united us and brought the darts world closer than ever before.
"We these two months have convinced darts to bring together everything it touches and create friendships around the world, and that was the initial idea of ​​us when we embarked on all this, so I can say with absolute certainty that we all succeeded together."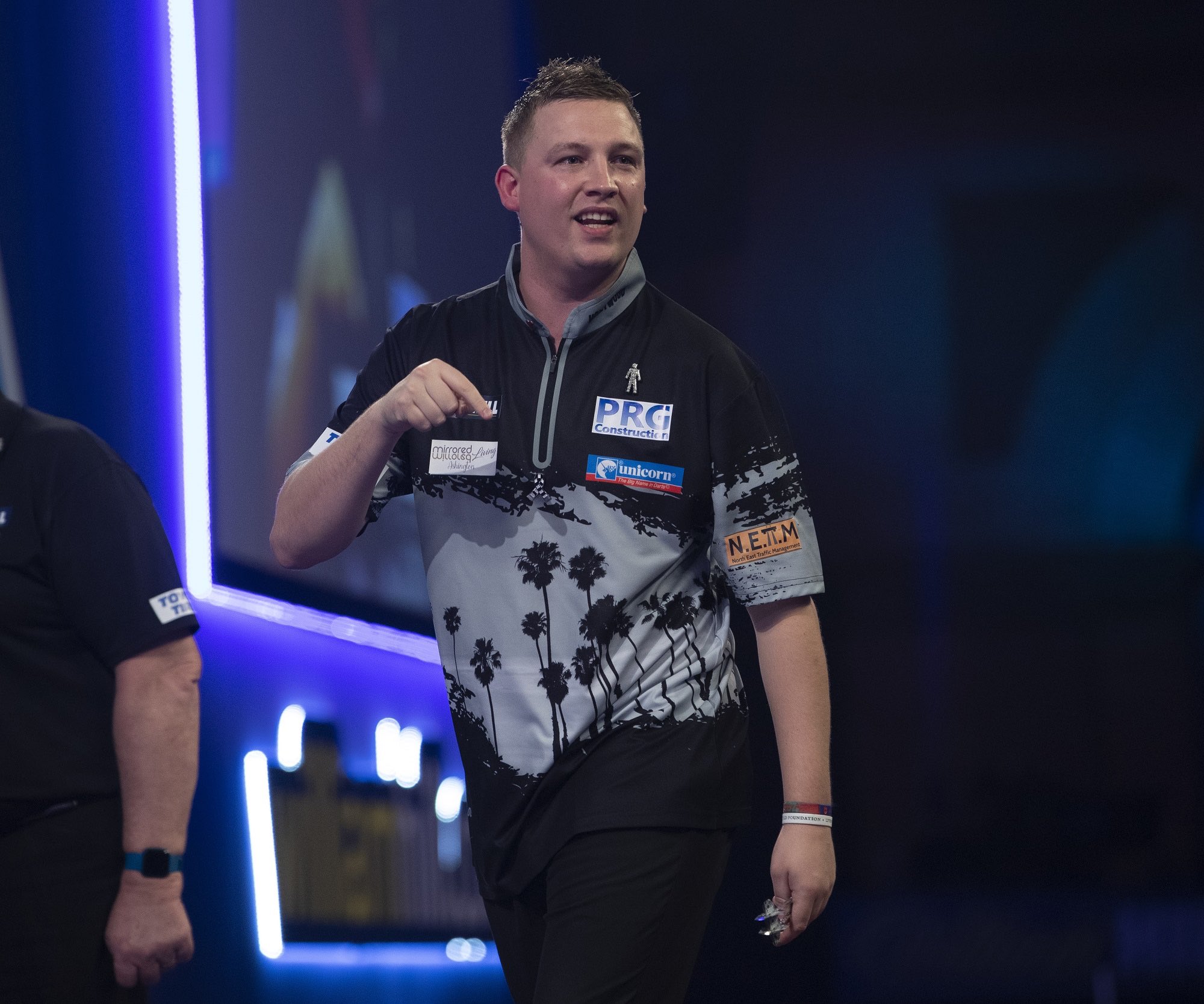 Number one seed Chris Dobey was ousted by eventual runner-up Waites in the semi-finals, after defeating the surprise package John Williams-John of Wales in the last eight.
Waites overcame the reigning world youth champion Luke Humphries in the quarter-finals, while Australia's Mathers saw off Andy Boulton.
Following the culmination of their inaugural Online World Championship, attentions now turn to the Champions League for the C.O.V.I.D. crew as regions from each corner of the world compete.
C.O.V.I.D. ONLINE DARTS OPEN WORLD CHAMPIONSHIP
---
Sunday May 17
Last 32
Chris Dobey 11-3 Nico Smalla
Geert De Vos 11-6 El Abas El Amri
John Williams-Jones 11-4 Robert Comben
Patrik Kovacs 11-8 Steven Miles
Scott Waites 11-8 Rowby-John Rodriguez
Ryan Searle 11-1 Thor Helmer Johansen
Luke Humphries 11-3 Stuart Wilson
Mike De Decker 11-7 Kim Huybrechts
Florian Hempel 11-3 Dav Tricky
Gordon Mathers 11-6 Al Barz
Andy Boulton 11-1 Gilbert van der Meijden
Nitin Kumar 11-9 Michael Rasztovits
Andy Aspinall 11-7 Jim Long
Ricardo Pietreczko 11-6 Franz Rotzsch
Dirk van Duijvenbode 11-3 Adam Fairns
Patrick Tringler 11-6 Graham Hall
Tuesday May 19
Last 16
Chris Dobey 11-8 Geert De Vos
John Williams-Jones 11-3 Patrik Kovacs
Scott Waites 11-9 Ryan Searle
Luke Humphries 12-10 Mike De Decker
Gordon Mathers 12-6 Florian Hempel
Andy Boulton 12-5 Nitin Kumar
Andy Aspinall 12-3 Ricardo Pietreczko
Dirk van Duijvenbode 12-5 Patrick Tringler
Thursday May 21
Quarter-Finals
Chris Dobey 13-11 John Williams-Jones
Scott Waites 13-5 Luke Humphries
Gordon Mathers 13-10 Andy Boulton
Dirk van Duijvenbode 13-4 Andy Aspinall
Saturday May 23
Semi-Finals
Scott Waites 14-12 Chris Dobey
Dirk van Duijvenbode 14-6 Gordon Mathers
Sunday May 24
Final
Dirk van Duijvenbode 15-12 Scott Waites
Click here for full results from the inaugural C.O.V.I.D. Online Darts Open World Championship
---
(Photography: Jos Groen + Lawrence Lustig/PDC)
About The Author
You might be interested in