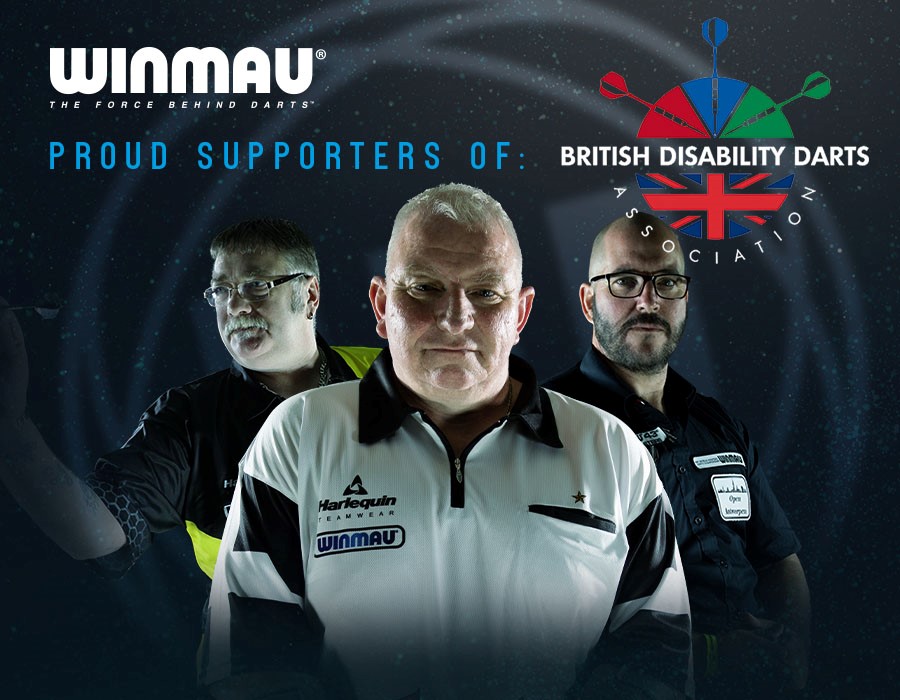 Winmau announces inaugural BDDA Masters and Open
Winmau continued their drive to further the growth of disability darts earlier this week when they announced the inaugural British Disability Darts Association (BDDA) Winmau Masters and BDDA British Open for 2020.
These events will take place on Friday the 6th and Saturday the 7th of November 2020 at the iconic Circus Tavern in Purfleet and qualification for both events will be determined by a new ranking system.
Entitled the "BDDA Road to the Winmau", the new ranking system will consist of the following events: the BDDA Eastbourne Open (26/01/20), the BDDA Winmau Open (23/2/20), the BDDA Abergavenny Open (19/04/20), the BDDA Welsh Open (08/05/20 – 10/05/20), the BDDA Plymouth Open (19/07/20), two events in conjunction with the EDO at Selsey in June and September as well as a TBA event in August.
The BDDA is continuing to follow the Paralympic guidance of players playing in a classification system with their new rankings, with competitors either being classified as Standing Players or Wheelchair Players. Each classification will have their own ranking tables and their own Winmau Masters and Opens in 2020. Players will be assigned to the relevant grouping at the start of the year and they will stay in that group for the whole season.
Any player who competes in any two of the aforementioned events in 2020 will be eligible to enter both the Masters and the Open.
In the Masters the top eight BDDA ranked standing players will be automatically put through to the last 16 and the top four BDDA ranked wheelchair players will be automatically through to the last eight.
For the Open, the BDDA will be inviting additional players from across the world to register for the event.
Full tournament details and more information on how to register will be released nearer the time.
Photo: Winmau
About The Author
You might be interested in